200 Hatha Yoga Teacher Training


The Teacher Training Program is appropriate for anyone who would like to deepen their personal yoga practice, cultivate greater self-awareness, and learn the art of becoming an effective and inspirational teacher.  The program is designed to help individuals grow and evolve as an inspired student of life and as a Yoga teacher. Our emphasis is on developing an insightful and intelligent practice rooted in alignment and connection to Self and others.
Kula's  200hour Yoga Teacher Training was established over 8 years ago and is reviewed as one of Toronto's most comprehensive Teacher Training Programs  (Yoga Alliance). Over 250 teachers have passed through our doors since 2009 as confident and talented Yoga Teachers and students of life.
The Teacher Training program is carefully crafted by Cynthia Cooperstone, Jesse Enright, Colin Matthews, Serah Goldberg and Donna Wilding, as well as the internationally renowned Tantrik Yoga expert, Hareesh Wallis. All six teachers are personally dedicated to evolving and refining the program year after year, and this year we are introducing a new and improved teacher training manual with a comprehensive guide to the 27 principle asanas (postures).
We pride ourselves on providing an approachable atmosphere built on a strong community culture that provides a level of education "that is rare to find in the modern, yoga world" (Christopher Wallis, The Mattamayura Institute).
Program Prerequisite: Students have a developed and dedicated yoga practice. The training requires a willingness to connect deeply and to explore with an open heart.
If you'd like more information about our teacher training program, we would be happy to answer your questions at our free information session. Join us Tuesday, Nov. 21st. 7:30-8:30pm at Kula Annex to meet faculty teachers, learn about the course first hand and ask any questions you have about whether this program is right for you.  
Why Study with Kula? 
Learn to become a knowledgable and skilled yoga teacher, and above all learn to embrace your unique individuality in how you teach.
Reviewed as one of Toronto's most comprehensive Yoga Teacher Training Programs.
6 nationally and internationally renowned teachers to personally support and guide you to help you find your own voice.
A new and improved teacher training manual including descriptions and analysis of all 27 principal asanas.
The opportunity to teach at Kula Yoga Studios through our Community Classes (specifically dedicated classes taught by Kula YTT graduates).
An approachable yet uniquely comprehensive program – "something still rare in the yoga world" (Christopher Wallis, author of Tantra Illuminated).
Our tight knit, inclusive community that extends long after the program end. Our goal is to build and sustain long-term relationships with our students to support them on their life-long journey.
The Kula Yoga YTT Program is accredited by the federal government. Official tuition income tax receipts will be issued upon completion of any of our registered teacher training programs.
---
If you'd like more information about our teacher training program, we would be happy to answer your questions at our free information session. Join us Tuesday, Nov. 21st. 7:30-8:30pm at Kula Annex to meet faculty teachers, learn about the course first hand and ask any questions you have about whether this program is right for you.  
To submit an application, or to discuss the program please email: annex@mykula.ca

Course Curriculum:
Fundamentals of Yoga
---
The Fundamentals of Yoga guides students on an inner and outer journey by developing and expanding personal practice both on the mat and in life.  Curriculum includes:
Develop a solid foundation in asana practice, including: general form, energy flows, breath integration, and anatomical nuances of postures.
Comprehensive study of Kula's Level 1 Syllabus, which includes 27 principal asana (postures) that encompass standing poses, hip openers, arm balances, backbends, inversions, twists, seated postures, and restorative poses.
Pranayama (breath practice) and meditation.
Study of human anatomy and its functional relationship in asana.
Fundamentals of posture modification.
Introduction to Yoga Philosophy and  its relevance to practice and daily life.
Applied study through Kula's Postural workbook assignments and study materials.
Upon completion of the Fundamentals of Yoga module, students can expect an enriched understanding of mindful and efficient practice that optimally supports the needs of their body.  They will experience the profound benefits of a deeper pranayama and meditation practice, and possess in-depth biomechanical knowledge of syllabus 1 asana postures.
75 hours
History and Philosophy of Yoga
---
Yoga has a rich and varied history, which encompasses different philosophical and religious traditions from classical to contemporary teachings.  In History and Philosphy of Yoga, You will study Yoga texts and practices through the lens of a contemporary Tantric Yoga Tradition. Taught by author and renowned international Tantric scholar, Christopher "Hareesh" Wallis, you can expect a thorough introduction to the history of Yoga, and to learn the most current and cutting edge perspectives on Tantra and Yoga philosophy.
15 Hours
Anatomy and Physiology
---
Becoming a skillful Yoga teachers requires a thorough understanding of the human body.  In Anatomy and Physiology, you will learn the biomechanics of asana and the human body through the Smart YogaTM system. You will develop a thorough understanding of how the muscles and joints work in relation to the practice of Yoga, and how this knowledge can be applied in teaching. Finally, you will learn to deconstruct postures from an anatomical perspective and modify them to benefit individual students.
Meditation, Philosophy & Practice Intensive
---
During this intensive you will develop the most important cornerstone of being a teacher, your practice.  You will be practicing regularly throughout the program; however, this segment is designed to enhance your growing edge by going deeper into the practice of Yoga, practical Philosophy, Meditation and Pranayama. Weekly extended practices allow time to combine various modalities in an in-depth and experiential way. Be prepared to transform, be inspired and shine!
The Art of Teaching, Sequencing & Becoming a Yoga Teacher
---
Learn how to apply your knowledge of Yoga philosophy, anatomy, asana, meditation and pranayama into teaching skillful, inspiring and intelligent classes. This includes understanding how to sequence a class around a theme or specific area of the body, or create movement-focused classes (i.e. back bends or hip openers). You will learn how to adapt your teaching style as needed, from gentle restorative classes to powerful Vinyasa classes. You will also be able to teach competently in both a hot and regular temperature studio environment.

You will learn to:

• Communicate clearly and effectively

• See your students and understand their needs

• Apply effective hands-on adjustments

• Modify postures for diverse anatomical needs

• Create classes that attend to varying student levels

• Hold the auspicious seat of the teacher

• Use props effectively to supports students

• Demonstrate postures concisely and powerfully

To hone your skills and increase your confidence as an instructor, you will practice teaching your fellow students, as well as a diverse group of guests from the public. You will also observe and assist in regular classes at Kula.
58 Hours
Observation
---
To maximize the learning experience, Teacher Trainers will observe three classes at Kula, following which they will assist in three classes at Kula.
9 Hours
Personal Practice
---
As a commitment to study, and deepening one's practice, Teacher Trainers are expected to take a minimum of 1 additional class per week at Kula during the program. Unlimited yoga classes are included in the tuition of the program. 
20 Hours minimum
teacher training faculty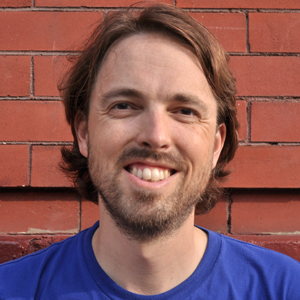 Colin Matthews
Colin is the founder and director of Kula, established in 2003.  He is a Yoga Alliance certified E-RYT 500 teacher, and holds two degrees from Dalhousie University in Education and Physical Education. Colin has studied with renowned Yoga teachers since 1999 across a variety of Yoga lineages, providing a breadth of technical and philosophical knowledge from which he shares.   He is a certified Medical Intuitive with primary study under Dr. Mona Lisa Schulz.
Colin's approach to practice focuses on developing body wisdom as a symbolic lens to gain clarity for empowered alignment on the mat and in the practice of life. He invites an evolving conversation and exploration of living Yoga, with one's self and in community.  His light-hearted spirit inspires a playful and engaged practice that is deeply rooted in attention, connection and expansion. His desire for teacher trainees is to cultivate the ability to see and support their students, and access their ever-present innate intelligence.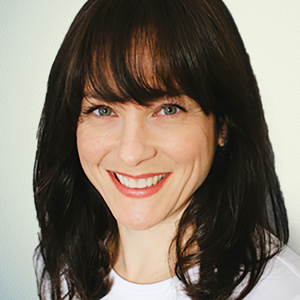 Cynthia Cooperstone
Cynthia currently teaches private and public classes in Toronto and leads retreats and workshops. She earned her Hatha Yoga certification in 2002, and then went on to complete more than 500 hours of training in the Anusara tradition. She continues to study asana and the therapeutic application of alignment principles, pranayama, meditation and yogic philosophy with a variety of local and internationally recognized teachers from different lineages.
Her background in communications and literature (BA, McGIll University; MA, University of Toronto) results in clear and creative instruction that weaves together philosophy, biomechanics and insight into the elegant and timeless principles at play both on and off the mat. Her students call her a "playful powerhouse" whose classes offer a re-energizing mix of humour, spirituality and physicality. Cynthia brought her skills to the teacher training programs at Yoga Plus in Toronto and Richmond Hill and, in 2013, at Kula Annex. She is excited and honoured to be directing the Teacher Training Program at Kula Annex in 2015.
Favourite Yoga Pose:
Vasisthasana. Strengthening, elegant and expressive, there are so many versions of the pose to explore – either static or as part of a sequence, and when the full extended version comes, it simply feels like flying.
Donna Wilding
Donna is a passionate and committed student of yoga of eleven years. She has studied a variety of styles including Hatha, Anusara, Power, Ashtanga, Therapeutic and Restorative Yoga. She is a committed energy worker holding a Reiki Master's degree, a Seichim Masters, and the first set of the Munay-ki rites, and she enjoys the potent energetics of rocks and crystals. Donna is a birth doula, and is honoured to assist women connect to their instinctual wisdom in the process of birth. She also co-teaches the Seduction of Yoga, a video tutorial website that features key actions and inspirations that empower the process of practice.
Donna's teaching is soulful, challenging, and inspiring. She encourages heartfelt listening and presence amidst the unfolding of one's practice. Her sensitivity to the human energy system informs her insightful approach to guiding students through a transformative practice. Donna will be sharing the seat of the teacher and tools for skilful language in Kula Annex's Teacher Training.
Favourite Yoga Pose:
Handstand because it offers new challenges and rediscovery every time it's practiced.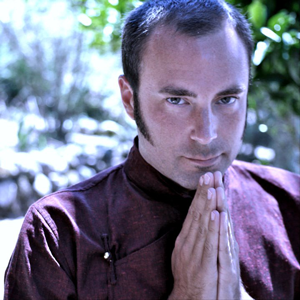 Hareesh Chris Wallis
Christopher Wallis, PhD, also known as Hareesh, was initiated into the yogic path at the age of sixteen and has since taken degrees in Indian philosophy at three prestigious universities, including Oxford, Berkeley, and Rochester, winning academic awards at all three. He has also received traditional yogic education at āshrams in India, Thailand, and upstate New York. He is now a freelance lecturer on meditation, spiritual philosophy, Sanskrit, and mantra-science, as well as offering sādhana coaching. He is the author of the groundbreaking book Tantra Illuminated.
His students say his teaching balances accuracy with accessibility, profundity with clarity, and intellectual integrity with heart-expanding inspiration.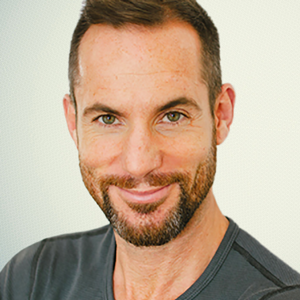 Jesse Enright
Jesse has been a student of Hatha Yoga since 1994 and a full-time Yoga instructor since 1998. He has studied under senior instructors in India, Australia, Canada and the U.S. including, Gioia Irwin (Vijnana Yoga) and Doug Keller (Yoga Therapeutics). He is trained in Craniosacral Therapy and is certified in the Muscle, Balance and Function system of biomechanical re-education. Jesse has taught alignment and anatomy for teacher training programs since 2003, and he is actively involved in curriculum development.
In 2004, Jesse developed SmartYoga, an approach dedicated to an objective and scientific study of the amazing technology of yoga postures and their effect on the human body. He has a private yoga therapeutics practice working with individuals, doctors, massage therapists and chiropractors to develop personalized yoga programs for people with pain and injury.
Jesse's teaching style combines precise experiential anatomy with an accessible light- hearted approach.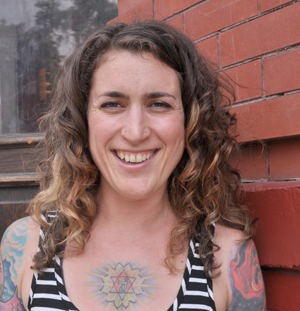 Serah Goldberg
Serah Goldberg is a Registered Yoga Teacher committed to the practice of Yoga for over a decade. She has studied various styles of asana, therapeutics, meditation and breath work extensively throughout India and North America, and brings experiential, learned and jovial wisdom to her teaching.   Serah is an accomplished breath work facilitator, a licensed massage therapist, and has an extensive background in holistic healing. She also co-teaches the Seduction of Yoga, a video tutorial website that features key actions and inspirations that empower the process of practice.
Serah's teaching safely guides students to their growing edge while creating a gateway to the deeper aspects of the Yoga practice with authenticity and humour. It is Serah's intention to live from a place of 'Yes' fully in every moment, and to inspire others to explore this possibility as well. Serah will be sharing the seat of the teacher and tools for skilful language in Kula Annex's Teacher Training.
Favourite Yoga Pose:
Virabhadrasana 2 because Serah feels the resonance of the ancient mystics in it's fierce sweetness